This morning in a brainstorming session I was talking to agents across the nation about "the market". Some people were putting the shiny all over their feelings and painting an overly positive picture of how things are in their market. Meanwhile, others were unrealistically filled with doom and gloom. I was reminded of Trevor Moawad and his book It Takes What It Takes.
In the book, Trevor Moawad explains that working with the facts helps you keep a clear head and ultimately to succeed in tough situations…like, say a pandemic.

Which leads me to the question "How's the market?"
At first glance, the numbers can be tough to understand because without context or comparison, a number is just a number. But when we compare the numbers to the same month (March) as the last time we experienced layoffs and furloughs the picture of today's housing market comes into a clearer picture.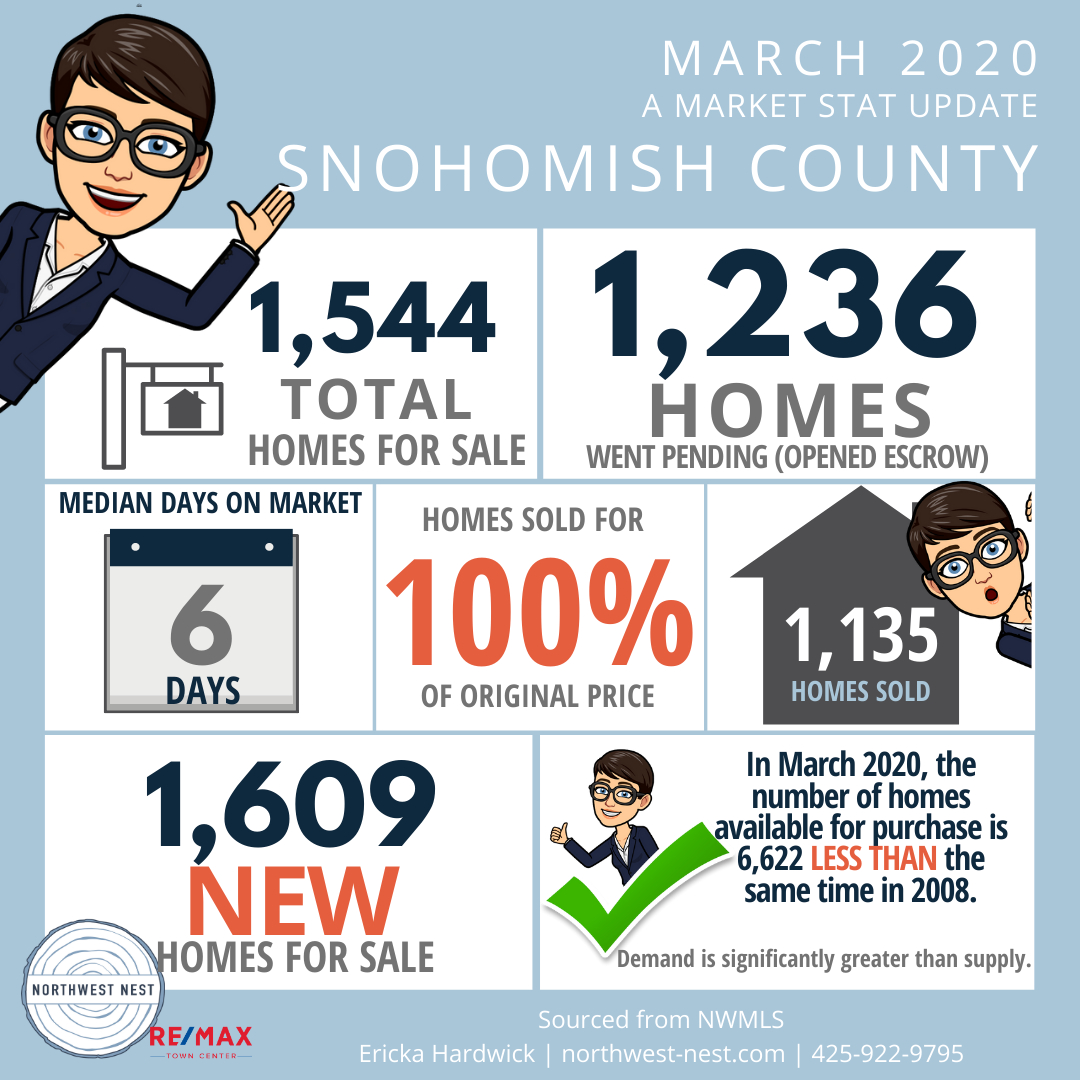 For example, in March 2008 there were 8,166 homes listed for sale in Snohomish County. This year in March there were 1,544. In other words, the available supply of homes was extremely low.
In addition, in March 2008 even more homes were listed for sale (2,248), but only 784 went pending (aka "received an offer or "opened escrow"). This means the number of available buyers was significantly less than the number of sellers. Fast forward to March 2020. This year 1,609 homes were listed for sale, and a whopping 1,236 went pending!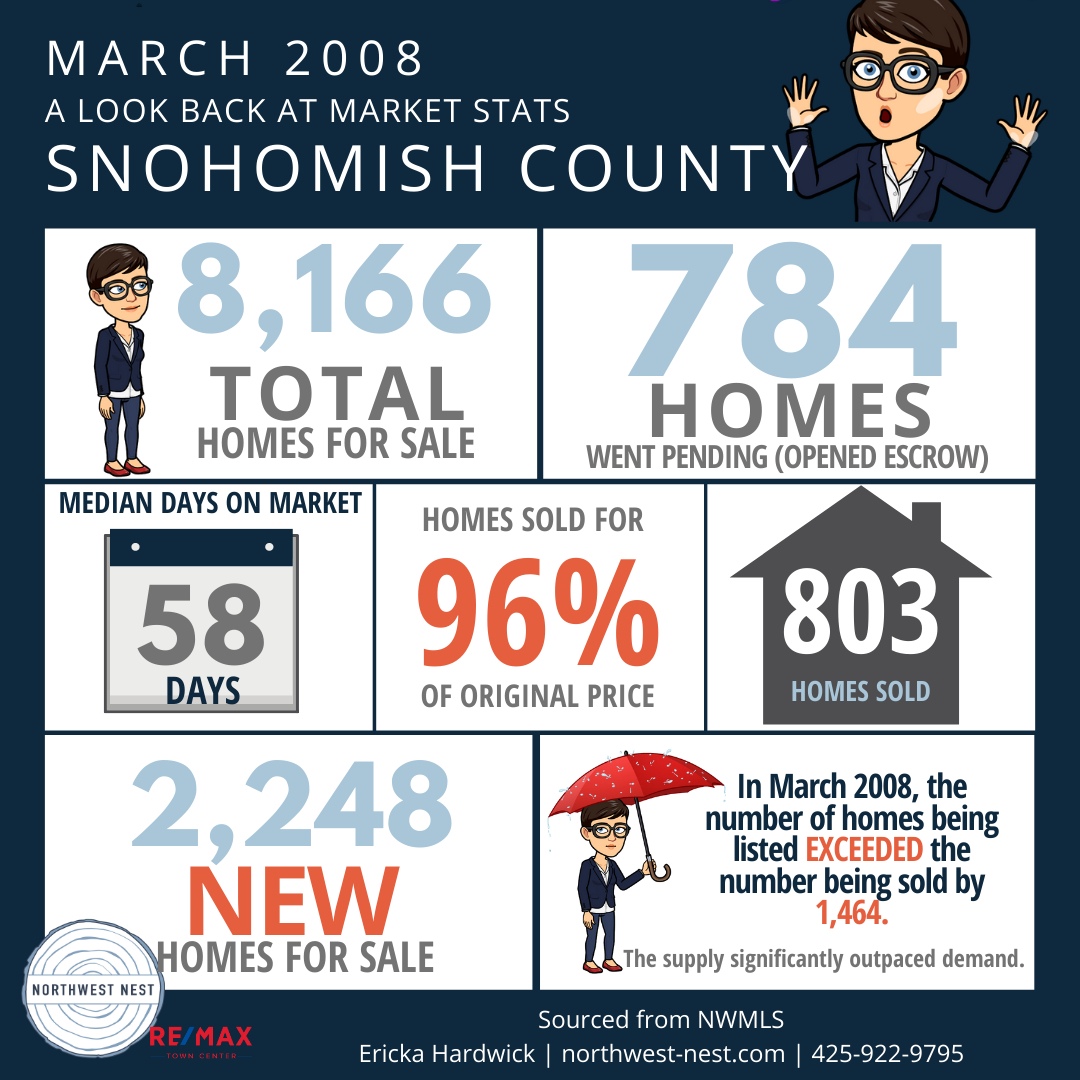 I know a lot of you have been wondering "is this 2008 all over again?"
"Is the housing bubble bursting?"
The data does not seem to show that in Snohomish County. In fact, it seems that we are gearing up for another "Hot Summer".