I am finding myself searching for shows I can "get lost" in. You know. The kind that you can relate to the characters just enough that you find yourself immersed in the pretend world of the sitcom or adventure or sci-fi.
In an effort to uncover something new, I turned to Google. With a click of my mouse, I found dozens of sites with options to explore.
The first site I found was Rotten Tomatoes. The site has done a great job curating a variety of shows. The next site I clicked on was Vulture.com which served up 100 movie choices to consider. My last stop was Just Watch. If you haven't explored Just Watch, it is one of the most comprehensive lists out there. The site has information from EVERYWHERE! CAUTION: It is easy to get lost browsing around this site. There is a lot of information and it is very fun to explore.
Still wondering what to watch? Try screening some of these!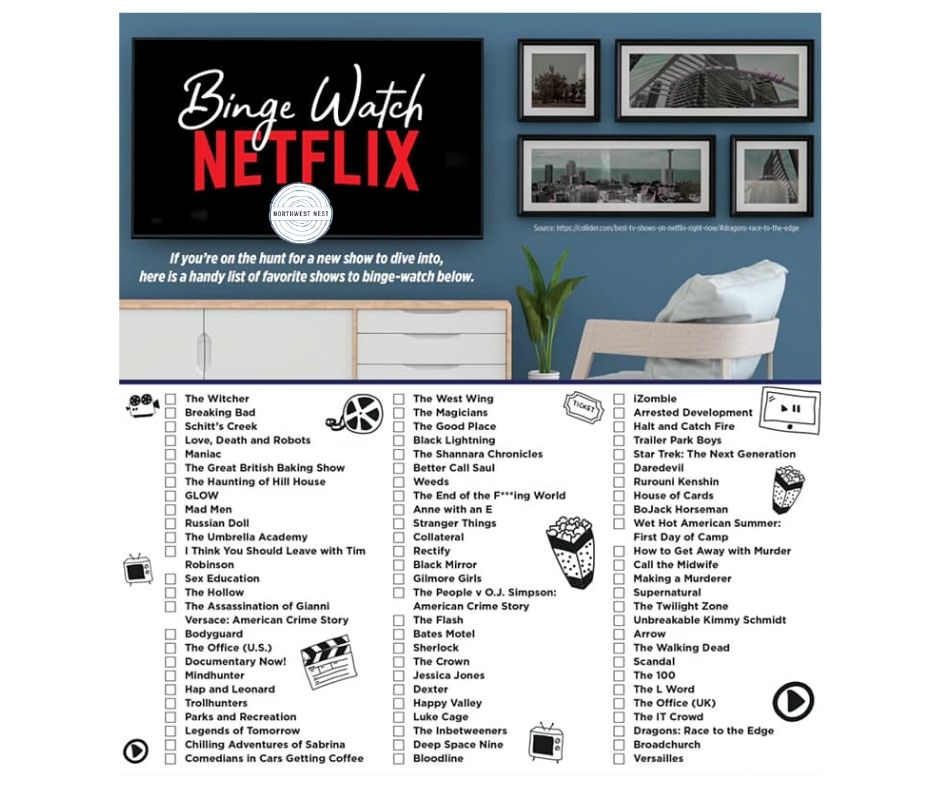 To download this list, click HERE.
Thankfully Netflix continues to add more content regularly for our viewing pleasure. Who knows where I will be escaping to next!